The (annual) price increase is a substantial profit lever. This is especially true for the last months where soaring commodity prices threatened manufacturers margins throughout many industries. Yet, during our projects we often experience that price increases are often neither properly planned nor is the calculation executed in a differentiated manner. Finally, the actual implementation of the price increase into the market is does not live up to the (high) expectations. Stakeholders are thus continuously missing the opportunity to protect and boost their profitability in a sustainable way.
Actual net targets of the price increase are often communicated far too late and with little differentiation. It is essential to systematically obtain market input and expertise at an early stage as part of a systematic price adaptation process.
Challenges of price increases
In practice, price increases are often implemented in a very undifferentiated manner (e.g. same increase throughout the portfolio) – distortions of the entire price system and lack of acceptance in the market are the result. A market-related and differentiated approach (e.g. by product groups) allows the adjusted prices to be implemented in an optimal way. Many customer-specific net prices also complicate the implementation, as there is no list price available as a reference.
Due to their network of international subsidiaries, many companies have a challenge, both in planning and in the company-wide coordination of the measure. Here, a pragmatic framework must be established to coordinate the price adjustment internationally.
Ultimately, sales must implement the planned price increases towards the customer.
This requires not only a detailed plan, but also diligent preparation sufficient support and lean controlling tools. Otherwise, the price increase will fizzle out on the market without effect.
Valuable knowledge in 60 minutes
Utilizing the years of cross-industry project experience regarding systematic price adjustments we provide you with tangible support. For this purpose, we invite you to join our free webinar! Michael Fechner will show how you can systematically plan, optimally calculate, and successfully enforce your price increase to sustainably to boost your profitability.
The following questions will be answered in our 60-minute live webinar:
How are price adjustments prepared systematically?
How can price adjustments be optimally implemented? (e.g. differentiation according to product groups, dealing with list and net prices)?
What is the optimal framework for of price adjustments in-between subsidaries?
How can the price increase be systematically enforced in the market and what tools / preparation does the sales department need?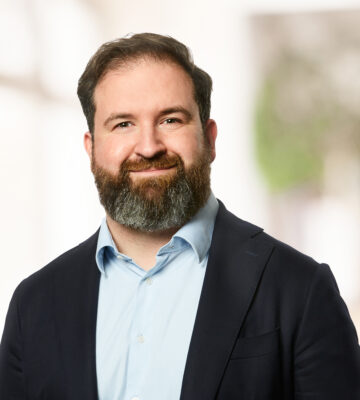 Michael Fechner
Michael Fechner ist Associate Partner bei Prof. Roll & Pastuch - Management Consultants. Seit über 14 Jahren ist er weltweit als Berater für internationale Großkonzerne und mittelständische Unternehmen tätig. Vor seinem Einstieg bei Prof. Roll & Pastuch war er als Projektleiter bei Simon-Kucher & Partners tätig und arbeitete dabei mehrere Jahre in London. Sein Schwerpunkt liegt auf den Bereichen Strategie, Vertrieb und Preismanagement. Herr Fechner publiziert Fachartikel und spricht zu praxisbezogenen Strategie, Pricing- und Vertriebsthemen.
Mehr erfahren