The incentive system of a sales organization is one of the most prominent levers to influence, optimize and steer sales activities, resources and decisions!
Nevertheless, many companies and sales teams are not convinced of the existing incentive system. Even worse many systems are not fully aligned with the sales / corporate strategy rewarding sub-optimal allocation of resources / behavior.
For example, many schemes are still based on revenue (rather than taking price quality or margin into account.). This complicates the enforcement of profit strategies throughout complete organizations. For example, when negotiating a price increase a sales person increases profitability but fears to loose revenue (and thus salary).
Also, with the emergence of new digital products many organizations struggle to adapt their systems to foster change since the goal structure for complete sales areas are changing rapidly. Here system often allow to compensate low performance in one field (e.g. software sales) with high performance in another (devices / hardware).
Utilizing the years of cross-industry project experience regarding sales incentive systems we want to provide you with tangible support.
For this purpose, we offer you a free webinar in which we will show how you can optimize your sales incentive system to boost your sales power.
The following questions will be answered in our 60-minute live webinar:
What are the opportunities and challenges of a sales incentive system optimization?
What approach / options are there to improve your incentive system?
Do´s and don`ts for tailoring / implementing of the incentive system?
How can the sales of digital products / services be fostered via the sales incentive system?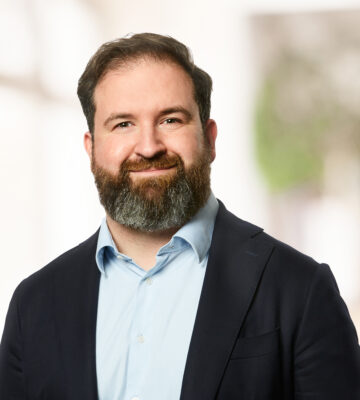 Michael Fechner
Michael Fechner is Partner at Prof. Roll & Pastuch – Management Consultants. For more than 17 years he consults international corporations and medium-sized companies world-wide. Before joining Roll & Pastuch, he worked as a project manager at Simon-Kucher & Partners and spent several years in London. His focus is on price management, sales and strategy. To support companies in these areas Mr. Fechner publishes articles, conducts seminars and speaks at various events.